Job/Career Fair for Black America – Phoenix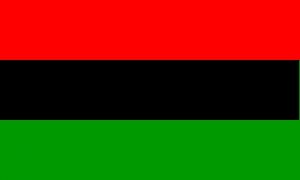 Job/Career Fair for Black America – Phoenix
In Honor of Juneteenth, the oldest African American Celebration (June 19, 1865)
This is the 7th Annual Job/Career Fair for Black America, 1st year in Phoenix, AZ.
Registration for Job/Career Fair for Black America in Phoenix, AZ – June 19, 2019
https://jobcareerfairforblackamerica-phoenix-registration.eventbrite.com (click here to register)
Hosted by the Roeser Road Church of Christ – 1854 E. Roeser Road, Phoenix, AZ.
In honor of Juneteenth, this event is a one-of-a-kind FREE job fair for employers to meet job/career seekers from the Black Community.  The event will be held at the Black Wall Street District, 3146 E. Wier Ave., Phoenix, AZ Wednesday, June 19, from 10 a.m. – 1 p.m. Employers will be recruiting for open positions.  Please wear appropriate business attire and bring copies of your current resume.
Complete list of employers and positions available one week prior to the event.
Registered Employers                               Available Positions
Chase Bank                                               Home Lending Advisors, Customer Service, additional branch positions
Loan Care                                                  Customer Service, Counselor and Mitigation Processors
DeVry University                                   Faculty, Academics, Operations
Marc Community Resources          Direct Service Positions, Care Aides
Arizona Dept. of Corrections        Correction Officers
Arizona Mentor                                     Caregiver, Foster Parent
State Farm Insurance                         Customer Service, Sales, Claims
Road 2 Royalty                                       Multiple Careers
U.S. Census Bureau                             Address Canvassers, Enumerators, Office Clerks, Office Managers,                            +                                                                       IT positions, Census Field Supervisors, Census Takers, Warehouse proc.
Care Centrix                                           Customer Service (phones)
On Target Staffing                                Warehouse
Mesa Police Department                  Police Officers, 911 Dispatchers, Administrative Staff
Progrexion                                                  Inside Sales Agent
Covey Security                                        Security Officers
Karatbars International                     Network Marketing
Edward Jones                                            Financial Services
(some positions also available for candidates with difficult backgrounds)
A complete list of employers and available positions will be posted one week prior to the event.